Could you use some leverage where your tax issues are concerned? Well, look no further than The Levy Group of Tax Professionals in Dallas for all the advantageous tax help you need. With more than 20 years of experience in resolving tax problems, we have the knowledge, skills, and compassion to achieve an outcome that's in your best interest. Whether you're seeking a favorable tax settlement for your business or you're hoping for effective tax relief for a personal financial matter, our dedicated tax attorneys and enrolled agents are up to the task. Simply call or e-mail us today to learn more about our full-service tax assistance options. We'd be happy to give you a free, no-obligation estimate!
Cost-Effective Tax Relief
Personal or Business Tax Help
24/7 Service and Support
Fully Licensed and Insured
Call Now for a Free Estimate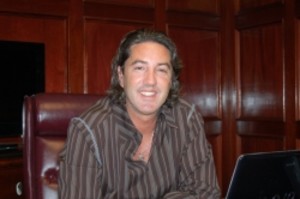 Since 1991, The Levy Group of Tax Professionals has raised the bar in tax resolution service, building a solid reputation for successful IRS tax debt reduction, expeditious turnaround times, and fair, upfront pricing. We work hard to maintain our A+ rating from the Better Business Bureau, and nothing pleases us more than to see you through your thorny tax issues and earn that grade of highest praise from another satisfied client. If you're grappling with costly tax problems such as IRS audits, tax penalties, or back taxes, we're the tax consultants you want on your side. We also offer tax help for return preparation and filing, including federal and state returns for both individuals and businesses. No problem is ever too big or too small for our tax resolution professionals.
The Levy Group of Tax Professionals is proud to provide tax help for residents and business owners throughout the Dallas-Fort Worth region. We're available 24 hours a day, 7 days a week, to assist with tax issues of all sizes, and our service area includes the communities of McKinney, Arlington, Mesquite, Grapevine, Plano, Garland, Farmers Branch, and Frisco. In addition to customized solutions for back tax relief, penalty abatement, and more, we can bring you tax assistance to help you manage your business finances, including payroll processing and bookkeeping. As one of the area's largest and most experienced tax resolution firms, we extend our services to include corporate tax matters. Contact our nearby Dallas office today for more information on how our first-rate team can make all the difference for you!
The Levy Group of Tax Professionals in Dallas is fully licensed and insured for your complete protection. On top of our A+ rating from the BBB, our industry affiliations include the American Society of Tax Problems Solvers (ASTPS), the National Association of Tax Resolution Companies (NATRC), and the National Association of Tax Professionals (NATP).