Services Offered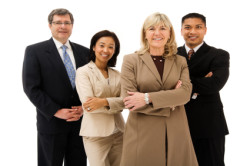 In these uncertain economic times, it's more important than ever to have a tax advocate you can trust. Credit ratings and loan approvals as well as business transactions and even job opportunities can all hinge on having your financial house in good shape. Whether you're an individual taxpayer or the owner of a Dallas-area company, don't allow your previous tax transgressions to interfere with your ability to get ahead. Instead, get in touch with The Levy Group of Tax Professionals for tax relief strategies that can put you on the path to prosperity. Our tax attorneys and enrolled agents bring nearly three decades of experience to the table, and we can offer tax help for everything from IRS audit proceedings and penalty abatement to back tax assistance. But don't just take our word for it. Call or e-mail us today to find out why the Better Business Bureau rates us an A+ provider. 
Tried-and-True Tax Help
References are essential when you're seeking any type of professional service. That's especially true for tax consultants who will be poring over your personal papers and dealing with the most intimate details of your monetary matters and business tax issues. At The Levy Group of Tax Professionals, we take our role as a tax advocate very seriously, and we pride ourselves on being knowledgeable, discreet, and above all, caring. If you're struggling with the weight of too much tax debt or you need to make sense of a tricky tax problem, our qualified and compassionate tax attorneys and enrolled agents are only a phone call away to help. 
24/7 IRS Assistance
For prompt and effective tax relief services, contact The Levy Group of Tax Professionals anytime day or night. We're thoroughly up to date on the latest federal and state tax laws, and we can bring you complete assistance with: 
Filing back tax returns
Negotiating tax settlements
Appealing government actions
IRS audit representation
Payroll tax problems
Annual tax preparation
And more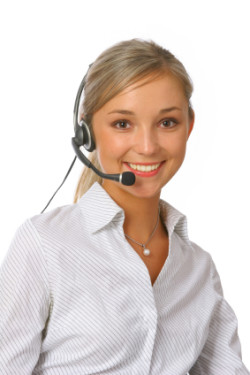 Qualifications vary from one tax professional to the next, so it's vital to check the credentials of the tax consultants you choose. As licensed tax attorneys and enrolled agents, The Levy Group of Tax Professionals has the in-depth knowledge and unlimited authority to represent you in all types of tax issues before the IRS. More importantly, we have the firsthand experience and ongoing training to exercise that knowledge and authority to your greatest benefit. From your initial consultation at our firm, you'll witness the high level of commitment, attention, and effort you can expect throughout the entire course of your case, be it a back tax negotiation, an IRS audit, or a business tax problem. Our skills are the result of more than 20 years on the job, and we're ready to put them to work for you!
Free, Upfront Estimates
Of course, tax relief that costs you an arm and a leg is hardly going to help your financial situation. That's why The Levy Group of Tax Professionals makes a point of offering some of the most competitive prices you'll find in the Dallas-Fort Worth area. Plus, your upfront estimate is always free! You have enough economic uncertainty in your life at the moment. By spelling out our fee schedule in advance and working to keep our rates low, we can take a lot of the stress out of your tax resolution and accounting services.
No Tax Problem Too Large
No one ever said tax resolution was easy. But with The Levy Group of Tax Professionals leading the way, your tax problems don't have to be dragged out or overly expensive either. We understand the complex and time-sensitive nature of tax issues, and we go the extra mile to put your mind at ease with skillful legal guidance, around-the-clock access, and incomparable customer service. We're here whenever you need us for personal and business tax help, major or minor. Call or send us an e-mail today! 
Fully licensed and insured, The Levy Group of Tax Professionals is a member of the:
Better Business Bureau (BBB)
American Society of Tax Problems Solvers (ASTPS)
National Association of Tax Resolution Companies (NATRC)
National Association of Tax Professionals (NATP) 
To get your free estimate on our tax resolution services, reach us now by phone or e-mail!