Back Taxes Assistance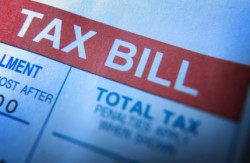 What's the best solution to burdensome back taxes? It's simple really. Get on the phone and call The Levy Group of Tax Professionals in Dallas. With nearly three decades of experience dealing with delinquent taxes, we're bound to be one of the most important financial contacts you make this year. Putting back tax problems on the back burner will only accelerate the growth of your IRS tax debt, compounding the total price tag with steep penalties, fees, and interest charges. By taking steps now to make good on your unpaid taxes, we can help you end the dreadful hardship of ballooning back tax issues. Leave it to The Levy Group to come through for you: Give us a call right away!
The truth is, whether you owe back taxes on your business or personal income, you won't find a tax resolution team more knowledgeable or capable than The Levy Group of Tax Professionals. Our skilled tax attorneys and enrolled agents are fully licensed and insured, and we offer some of the most comprehensive and affordable state and IRS back tax assistance anywhere in the Dallas area. If you're tired of coping with the consequences of delinquent taxes, it's time to call in the pros and put a stop to the IRS backlash. You can count on our back tax specialists to help you:
File late tax returns and halt further penalties
Correct mistakes made on past tax returns
Rectify errors on returns filed by the IRS
Tailor a strategy for tax resolution
Appeal government actions
Negotiate tax settlements
Set up an appropriate payment plan
Avoid back tax problems in the future
No matter how deep of a hole you've dug yourself into, The Levy Group of Tax Professionals has the back tax expertise to pull you out. Since 1991, we've dealt with countless cases of unpaid taxes involving individuals and businesses from Fort Worth to Frisco. When you need to work out an agreement with the IRS over back taxes in any amount, do yourself a favor and let The Levy Group do the talking. We've been on the front lines of back tax battles for more than 20 years, and we know what it takes to win the court's approval. We're also rated A+ by the Better Business Bureau, and our industry affiliations include the American Society of Tax Problem Solvers, the National Association of Tax Resolution Companies, and the National Association of Tax Professionals.
The IRS isn't about to back down anytime soon, so unless you face the facts and make amends for your delinquent taxes, you can expect the cost of your unpaid taxes to keep rising and rising until your wages and even your property are confiscated to cover your debt. So exercise your right to fair tax settlements and penalty abatement. Contact The Levy Group of Tax Professionals as soon as possible to sit down and discuss your back tax problems!
For your convenience, our tax attorneys and enrolled agents are here 24 hours a day, 7 days a week, to offer prompt and compassionate back tax assistance. During your initial consultation, we'll review the particulars of your specific situation and explain how we would go about resolving your unpaid taxes. We'll also provide you with a written, no-cost estimate clarifying the price of our back tax services well in advance. That way, you can have complete confidence in your decision to hire The Levy Group of Tax Professionals, knowing you won't have to pay the steep fees associated with other area tax consultants. 
Say Goodbye to Back Tax Troubles
If you're looking for an efficient and effective answer to your back tax troubles, you've come to the right place. At The Levy Group of Tax Professionals, we realize the need to move swiftly where your back tax negotiations are concerned. The longer you go without a successful solution, the heavier the overall toll of your tax debt burden will be. With our proven experience, around-the-clock service, and competitive rates, it won't be long before you can say goodbye to your unpaid taxes and get on with your life again. Call us today to book a time that works for you!
Prior Taxes Help
Penalty Abatement Assistance
Tax Help
Offer in Compromise Assistance