IRS Audit Representation
With the nation's "tax gap" estimated at $290 billion, the IRS is expected to increase the number of audits in the near future, particularly on upper-income taxpayers. If you've received notice of an impending IRS tax audit, there's no need to panic and fear the worst. The Levy Group of Tax Professionals is your one-stop source for audit representation in the Dallas area, and we're full of practical insights to aid in the appraisal of your finances. Whether it's you or your business that's being audited by the IRS, make a phone call to our firm the very first step you take!
In IRS audit proceedings, decades of experience can be a mighty powerful tool. That's why you'll want to contact The Levy Group of Tax Professionals as soon as you get wind of an IRS tax audit. Our enrolled agents and tax attorneys have been representing clients in IRS audit actions for close to 30 years. We offer skillful, 24/7 tax representation to help you:
Determine why the IRS flagged your tax returns
Compile receipts and other relevant documentation
Complete required paperwork within IRS deadlines
Understand and avoid potential tax penalties
Respond appropriately to government inquiries
Secure a suitable tax settlement, such as an offer in compromise
Maintain your records to prevent future audits
As a full-service tax resolution business, we dedicate our practice to ensuring your financial success. By striving to stay current on the latest IRS audit regulations and procedures, we can provide you with audit representation that's always accurate and up to date. From figuring out which pathway will benefit you most to working out an agreeable payment plan, our goal is to make your IRS audits as straightforward and painless as the law will allow. That's the best way to approach your IRS tax audit and put your fears to rest. Call us today to get started!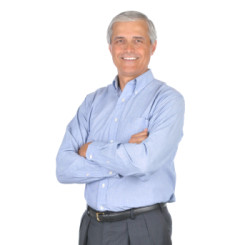 Serving Dallas, The Levy Group of Tax Professionals is fully licensed and insured to provide tax representation for IRS audits. We're also rated A+ by the Better Business Bureau and a proud member of the American Society of Tax Problem Solvers, the National Association of Tax Resolution Companies, and the National Association of Tax Professionals. If you're looking for security and expertise on the IRS audit front, your search is over. We're here 24 hours a day, 7 days a week, for your no-obligation consultation. 
Tax Representation You Can Bank On
IRS audits are a significant source of income for the federal government, bringing in billions every year from business and individual taxpayers. If it's your turn to be audited by the IRS, at least you can count on The Levy Group of Tax Professionals to look out for your financial interests. In addition to providing authoritative tax representation for your IRS audit, we offer some of the most competitive rates in the area for tax relief services. Compare our costs for yourself when you sit down for a consultation. Call today for your estimate. Your IRS audit assistance is too important to put on hold!
For more information about audit representation from The Levy Group of Tax Professionals, call or e-mail our Dallas office now. We'll answer all of your questions, schedule a timely consultation, and give you a free estimate on our IRS audit services. As it turns out, the price of in-depth experience and insight is less than you might think.
IRS Audit Lawyer
IRS Audit Help