IRS Tax Settlement
Nothing elevates stress levels more than worrying about money. So if you're carrying around the burden of a large tax debt, the unhealthy state of your bank account could be doing more harm than you realize. Rather than getting worked up over debts you owe the IRS, why not work out a tax settlement that can help you sleep at night? At The Levy Group of Tax Professionals in Dallas, we specialize in negotiating tax settlements for both businesses and individuals, and we have a wealth of experience to lend to your tax debt reduction. Having a tested tax advocate in your corner is a must in any type of tax settlement deliberation, including an offer in compromise. Call or e-mail us today!
The most difficult aspect of tax debt reduction is that there are no definite answers. Whether or not you're eligible for a tax settlement is dependent on any number of factors, from your pre-existing financial status to how much money you owe the IRS to why you fell behind on your payments in the first place. That's why the inside knowledge of The Levy Group of Tax Professionals is so essential to your case. By knowing what tax settlement techniques have worked well in the past, we can help you frame a stronger argument for your own claim. Then, if the authorities accept your claim, you could reach an IRS settlement such as:
Offer in compromise
Installment agreement
Penalty abatement
Innocent spouse relief
And more!
When you choose The Levy Group of Tax Professionals for your tax settlement proceedings, one thing is certain: You're getting a tax advocate who's well versed in IRS debt forgiveness. With more than 20 years of firsthand tax settlement know-how, we're able to manage every phase of your tax debt reduction or other tax resolution including determining which form of state or IRS settlement is most appropriate in your case, compiling all the relevant documentation and evidence, and negotiating with the authorities on your behalf. We have a long track record of achieving successful tax settlements, and we're ready to use our extensive experience for the benefit of your tax debt reduction.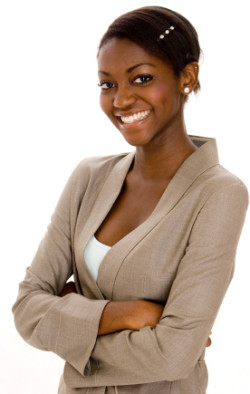 To alleviate your stress further, The Levy Group of Tax Professionals makes it a priority to uphold our A+ rating from the Better Business Bureau. That means staying true to our commitment of top-level customer service at prices that won't break the bank. After all, when an IRS tax settlement is your primary goal, excessive attorney's fees just don't make sense. We, on the other hand, offer reasonable rates, 24/7 service and support, and licensed and insured professionals who understand the ins and outs of going before the IRS to seek tax debt reduction. We won't drop the ball on critical tax settlement deadlines, and we won't run up charges the way some tax consultants can. What we will do is give you a free price estimate and a no-obligation consultation before any work begins. Now that makes perfect sense when you're seeking a tax advocate you can trust.
Offer in Compromise
A popular option for tax settlement, an offer in compromise is essentially an agreement between you and the IRS. It allows you to lower the total of your tax debt to an amount you can actually manage. Often pursued in conjunction with an installment agreement or other payment plan, an offer in compromise enables you to decrease the total of your back taxes and repay your debt in small increments over time, instead of in one lump sum. When an offer in compromise is reached, the IRS is agreeing to partial tax debt reduction. You, in turn, are promising to pay back the new, lower amount. Given the popularity of this form of IRS tax settlement, it's difficult to secure an offer in compromise without the help of a tax advocate who knows exactly how to negotiate with the IRS. If you want a tax settlement that can truly eliminate your stress and turn your finances around, call the Levy Group of Tax Professionals now!
tax settlement
tax advocate
taxes settlement