Tax Attorneys
While many tax professionals can represent your interests at administrative levels, only licensed tax attorneys have the authority to argue on your behalf in federal court. Depending on the circumstances of your tax problem, that could make the difference between a successful judgment or a failed attempt at tax relief. At The Levy Group of Tax Professionals, we're fully prepared to stand up for you at any stage of federal or state tax court proceedings. We have a number of experienced tax lawyers who can see your tax resolution matters through to the very end. We also have an elite contingent of enrolled agents licensed by the federal government to negotiate before the IRS. Together, this winning team of enrolled agents and seasoned tax attorneys in Dallas is the ideal answer when you need: 
Representation in tax court
IRS audit assistance
Tax settlement negotiation
IRS penalty abatement
Back taxes filing and settlement
Corporate tax resolution
And more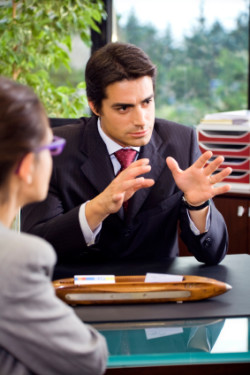 It takes a practicing tax attorney to fluently translate the intricacies of the tax code, and that's exactly what you'll find at The Levy Group of Tax Professionals. Having graduated from law school, passed the bar exam, and spent years working with clients, the tax attorneys at The Levy Group possess a deeper understanding of federal and state tax complexities than other, less tested tax practitioners. We also maintain memberships in the NATRC, the ASTPS, and the NATP, allowing our tax law attorneys and enrolled agents to stay current with the latest changes in tax law affecting individuals and businesses alike. Whatever type of tax relief you're seeking, you can count on our dedicated tax lawyers for the far-reaching skills and information you need. 
Unlike other tax consultants who only confer with tax attorneys on a case-by-case basis, The Levy Group of Tax Professionals has several full-time tax lawyers as permanent members of our staff. That way, you can enjoy direct access to the in-depth knowledge of a tax attorney, without having to rely on outside resources. Even after the 6:00 hour, when many tax practitioners have quit for the day, we still offer the services of on-staff tax attorneys. In fact, since time is of the essence for so many tax problems, we're open 24 hours a day, every day of the week, for tax attorney assistance in the Dallas-Fort Worth area. 
Afraid you can't afford the expertise of a tax attorney in Dallas? The truth is, depending on what's at stake with your pending tax problem, you probably can't afford to settle for anything less! Besides, The Levy Group of Tax Professionals is committed to offering some of the most attractive rates around for tax attorney services. Simply contact our office today over the phone or online. We'd be happy to set up an appointment for a no-obligation consultation and provide you with a free cost estimate. It's the best way to learn more about our tax resolution assistance and compare the rates for our tax lawyers with other area firms. 
Accessible and Affordable Tax Law Attorneys
When the clock is ticking on your mounting tax debt, you don't have a moment to lose. Every day you wait can push you deeper into trouble with the IRS and further away from any chance of a swift tax settlement. For prompt and personalized attention to back taxes and other costly IRS tax issues, schedule a consultation today with one of our licensed tax attorneys. The earlier you bring in The Levy Group of Tax Professionals, the sooner we can get to work to help you regain your financial footing. Our tax attorneys work with individuals and businesses throughout the greater Dallas area, and we're standing by now to take your call.
tax lawyers
attorney taxes
tax law attorney
tax attorney
tax attorney in