Tax Resolution Services
Politicians are masters at promising to lower your taxes, but when you're facing the reality of serious tax problems, there's no debating the value of having a tax resolution leader by your side. At The Levy Group of Tax Professionals, we don't just talk about offering tax help for Dallas-area residents and business owners: We actually deliver on that pledge, with the knowledge and resources necessary to provide comprehensive tax relief. If you're feeling overwhelmed by delinquent taxes or other IRS tax issues, take a deep breath and contact our top-rated tax consultants now. Thanks to our 24/7 tax resolution service, we're available whenever you are for a no-obligation consultation. Give us a call today!
The tax resolution process is riddled with complex legal rules and convoluted requirements. That's why you need The Levy Group of Tax Professionals at every turn. Our tax attorneys and enrolled agents are fully licensed and insured, and we have more than 20 years of experience in handling a wide array of knotty tax problems. When you're looking for dependable tax help and IRS assistance, our services are invaluable for: 
Appealing a government action
Negotiating a tax settlement
Filing for penalty abatement
Securing an installment agreement or offer in compromise
Stopping wage garnishment
Claiming innocent spouse relief
And addressing all of your tax issues
When it comes to tax relief, you don't have a minute to spare. As days go by and deadlines pass, tax problems typically cost more and leave less opportunity for resolution. Your best bet is to seek out professional tax help sooner rather than later, so you don't get hit with late fees and harsh penalties that could have been prevented had you only acted faster. The Levy Group of Tax Professionals won't hold up the process. We understand the importance of early action to secure effective tax resolution, and we'll work tirelessly to avoid any delays. To address your pressing tax problems morning, noon, or night, just pick up the phone and call our trusted tax consultants. We make it our top priority to get to the bottom of your tax issue!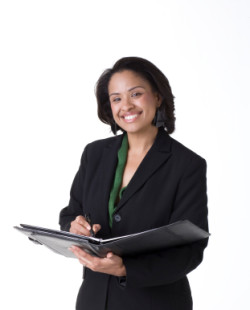 As for the fees on our tax resolution services, that would be another benefit of The Levy Group of Tax Professionals. Unlike tax consultants who overcharge for their tax help, we won't give you sticker shock over tax settlement negotiations, IRS penalty abatement, or an offer in compromise. With tax issues already wiping out your wallet, why pay more than you have to for effective tax relief? We offer no-charge estimates to help you compare our affordable tax help with other Dallas-area tax consultants. So come see the difference for yourself: Call or reach us by e-mail today.
Don't let a troublesome tax problem continue to weigh on your nerves. With our tried-and-true experience and highly competitive pricing, you can't beat the value of The Levy Group of Tax Professionals. We're happy to serve both individual and business clients, and you're under no obligation to retain our tax help following your initial consultation. If, however, you do decide to take advantage of our tax resolution services, you can expect our tax consultants to live up to our A+ rating from the BBB. We're also longtime affiliates of the NATRC, the ASTPS, and the NATP, allowing us to stay current on the latest developments in the practice of tax relief.
To learn more about The Levy Group of Tax Professionals and how our tax help can resolve your problems, contact us by phone or e-mail at your earliest convenience. If you're in need of tax relief, you don't have a minute to lose!
tax penalty abatements
tax resolution
tax settlement